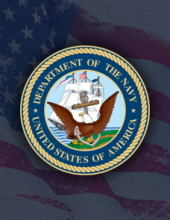 Obituary for Harvey Hensley
Rev. Harvey Hensley of Mount Vernon, Kentucky, died Tuesday, October 9, 2018 in Sevierville, TN after a long and rewarding life. He was born in Leslie County, KY in 1923 to Chester A. and Lucinda Fields Hensley. He was one of 12 children in the family.

Harvey was a veteran of the CCC stationed in Idaho and then served during World War II as a Naval Pilot during the Pacific Campaign, and earned several medals including a Unit Citation presented by President Harry S. Truman in December 1945. For many years he was supervisor and contractor for gravel plants in OH and WA. He piloted his tugboat with his son Walt. He retired as supervisor for the KNAB.

He was an amazing, wise, and humorous man with his love for the Lord. He loved exploring new countries. Always open to help someone, he taught by example.

A special thanks to VA Home Based Primary Care staff, residents and staff at Mountain Brook Village, and Caris Hospice for kind and compassionate care.

"We will miss you all of our lives, and rejoice that you are at peace and happy in Heaven and there to greet as we join you." "Well done, Harvey, from the Lord and our heart."

He was preceded in death by his wife of 55 years, Laura Mae Brewer, and his wife of 16 years, Bethel Cummins. He leaves four children, Thomas A. Hensley, Bonnie (Ross) Lockhart, Walter (Vicky) Hensley, Roland (Sherry) Hensley; grandchildren, Christina (Mark) Reppert, Ross (Amanda) Lockhart II, Charri Hensley, Brandon Hensley, Nicholas ( Leanne) Hensley, Ben Hensley, Kostas Hensley, Shia Hensley, Marie (Blaine) Yeagley, Cheyenne (Brendan) Jones, Dylan Hensley; 16 great-grandsons and granddaughters, 9 great-great-grandchildren; also sisters Geneva Sparks and Alice Alexander and brother Elmer (Ursaline) Hensley. He was Uncle to many nieces and nephews all over the USA.

No viewing or visitation will be held at this time. A graveside service will be held in Brodhead, KY at a later time to be determined.