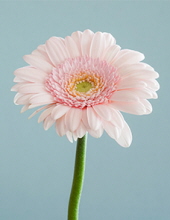 Obituary for Braylynn Nicole Cox
Braylynn Nicole Cox, infant daughter of Ashley and Randy Cox, was born in the arms of the Lord on Monday, March 5, 2018. She was preceded in death by her great-grandfathers Keith Cox, Gerald Williams, and Tommy Roberts.

In addition to her parents, she is survived by her brother, Bryson Cox; grandparents, Wayne and Sabrina Roberts, Bryan and Kellie Cox, Danny and Lucretia Vitatoe; great-grandparents, Jerry and Shirley McGill, Kathy McGill, Sharon Williams, Genevieve Justus, Christine Lovely, Dennis and Goldie Schneider; aunts and uncles, Briana and Morrease Barber, Wade and Audrey Roberts, Shelby Cox, and Carson Meadows/Roberts.

A private graveside service was held. Arrangements by Atchley Funeral Home, Sevierville.